Home Cinema System Repair Service in Birmingham

Is your Home Cinema System broken or faulty? DON'T REPLACE - REPAIR!
To Book a Repair Call: 0121 789 9991 NOW!
At RRC we offer a convenient and cost effective Home Cinema System Repair Service for faulty, damaged and broken home cinema and home theatre systems of all brands and sizes from our Consumer Electronics Repair Centre in Birmingham.
We can repair and renovate all models of Home Cinema System from every major manufacturer including Acoustic Solutions, Bush, Hitachi, LG, Panasonic, Philips, Pioneer, Sharp, Sony and Yamaha. If your manufacturer is not listed here then give us a call as the chances are we can still fix it!
Can't Come to Us? We'll Come to You!
You can either bring your Home Cinema System to our Repair Centre in Birmingham, have it collected (and then delivered when it's repaired) or if it's easier, our team of highly skilled field engineers will carry out repairs at your home.
There is a call out fee of £60, £30 of which will be deducted from the final invoice if you proceed with the repair.
We cover Birmingham, Dudley, Coventry, Gloucester, Hereford, Stoke-on-Trent, Telford, Worcester, Walsall, Wolverhampton and the surrounding areas including these postcodes:
B - CV - DY - ST - TF - WR - WS - WV
If your post code is not listed above but you are in the surrounding areas then give us a call and we will endeavour to provide a call out where possible.
To Book a Repair Call: 0121 789 9991 NOW!
Our service manager assesses all calls before call out and pre-order any parts required to reduce repair times and to enable the repair to be completed during a single visit. We have developed repair kits for common faults to help us resolve most problems even more quickly and efficiently.
We can Repair your Home Cinema System while you wait in Birmingham!
Please contact us via our contact form or on 0121 789 9991 with your problem and model number and we will try to provide you with a repair while you wait service at our office in Birmingham, you can relax in our comfortable waiting room, have a coffee and watch a movie.
Alternatively you can drop your unit into us either in person or by post and we will do the rest, contacting you upon completion.
Workshop Inspections for Products Under Warranty
If a product is under warranty we will inspect it while you wait and advise immediately of the repair process and an approximate time frame for repair. Any items that require software, adjustments or replacement parts that are in stock will be completed while you wait in the comfort of our reception area.
Workshop Inspections for Products Outside of Warranty
Any products can be brought into our workshop for an estimate. There is an inspection fee of £30, which will be deducted from the final invoice if you proceed with the repair. Please allow 1-3 working days for inspection of all cinema systems.
Some Common Home Cinema System Faults We Can Fix Are:
My cinema system won't turn on
My home cinema system is turned on but there is no sound
The sound quality is very poor and booms and/or rattles
Nothing happens when I insert a disc into the dvd/blu-ray player of my home cinema system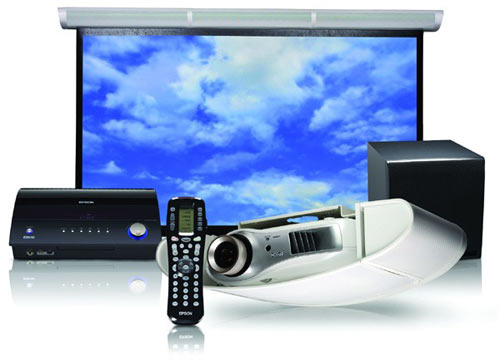 Need Help with the Installation of a New Home Cinema System?
RRC can offer individual help and advice on setting up new audio/visual equipment and can show you how to get the best use of your specific system within your home environment. Please call us on 0121 789 9991 if you would like to find out more about this service.
10% Discount on Extended Warranties for ALL Home Cinema Systems
We work directly with industry's leading insurer Warranty Solutions to offer a 10% discount on extended warranties for all consumer electronics. This offer is open to anyone, whether or not you have been a repair customer of RRC. To purchase please call us on 0121 789 9991.
Quick Contact
Send us a message and we'll come back to you ASAP. * All fields are required

Address
Regional Repair Centre Ltd
105 Bell Lane, Marston Green
Birmingham
B33 0HX
Contact Details
Lines Open: Mon - Fri:
9am - 12pm & 1pm - 5pm
F: 0121 783 3809
E:
Reception Opening Hours
Monday to Friday:
9am - 12pm & 12.30pm - 5pm
VAT & REG Number
VAT: 173611419
REG: 6557952